This is all about the old adage: numbers don't lie. Technical info is all about the charts and the numbers. As much as possible, human error is removed. It seems to me we are definitely in crunch time. If you have money in the market, please try to hang in there, because it is my belief that everyone – absolutely EVERYONE – will be alright. If you haven't bothered to read the full NESARA history, now might be the time to do it.
We have been told over and over again, it will look like Armageddon, and then the sun will shine again. What this news means today is that the Fed and international bankers can't hold things together any more, and finally, finally the world is getting the message and is running for the exits. The actual collapse may not happen overnight, but it will happen, it must happen. They simply cannot hold it together anymore.
If you have followed my blog, I've shared more than once that I believe there is a new financial system waiting in the wings, but that it cannot come on board until the Fed—and those behind the Fed with the real power are all powerless to cause trouble on the planet. (It seems to me that the arrest of Strauss-Kahn likely has something to do with these financial developments.)
I am not saying this blindly; I have read and studied, and I do believe it is a fact. If I am wrong, however, you needn't worry either, because there will be absolutely nothing left for any of us to worry about!

(I have removed any 'tips' or sales pitches from this article. That is not the purpose of my blog. ~J) 
* * * * *
As selling pressure intensifies, important technical milestones are lost, clearing the way for additional broad market losses.
With Monday's sell-off, the bulls couldn't hold their line of defense, seen most clearly at the Russell 2000′s 50-day moving average and the 1,340 level on the S&P 500. The bears are on full attack.
A similar downside breakout was seen back in March during the fallout from the Japanese earthquake and meltdown at the Fukushima Daiichi nuclear plant. That decline proved to be short-lived and was followed by a quick and decisive rebound.
 But things are different this time. We've seen a huge shift out of cyclical sectors into defensives. Sentiment indicators have risen to levels not seen since the end of the last bull market. And we've seen a huge deceleration in the economic growth trend. All suggest this new downturn will last longer than March's speed bump.  Here's why.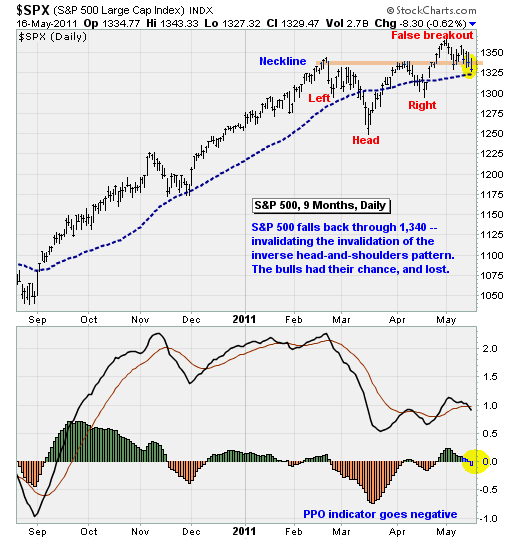 Technology stocks have led the decline, with industry heavyweights like Apple (AAPL), Yahoo (YHOO), Amazon (AMZN),Netflix (NFLX) and eBay (EBAY) all plunging. Large-cap tech has been a very popular trade lately, so Monday's heavy losses were like a punch the stomach for bullish investors still in denial that the Fed-fueled, anti-dollar risk rally has come to an end.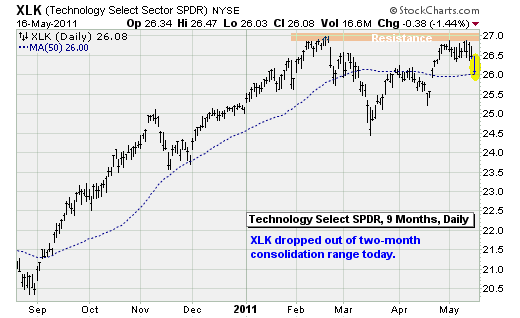 There was still some cuteness going on in defensive, noncyclical sectors like health care and utilities. These groups have been holding the overall market in stasis over the past two weeks as economically sensitive sectors like energy and materials have turned lower. But now with the two most heavily weighted sector groups sliding lower — technology joining with already very weak financial stocks — these defensive sector shenanigans are no longer enough to hold the market near its multiyear highs.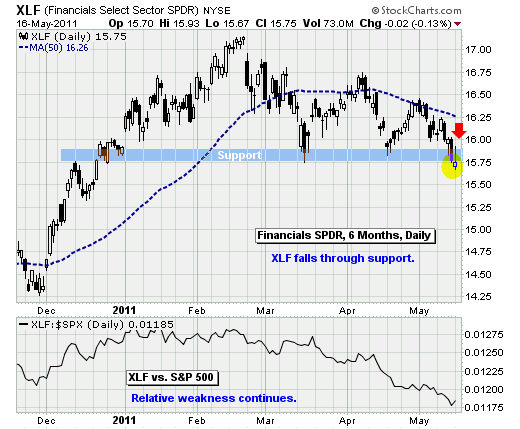 This is the game of Wall Street. A game of shadows played in the fog of information asymmetries. The big boys needed time to close out their dollar carry trades and long positions in economically sensitive stocks. They did this in the first two weeks of May, transferring assets to safe sectors and assets like Treasury bonds and consumer-staples stocks. Many were fooled by their deception.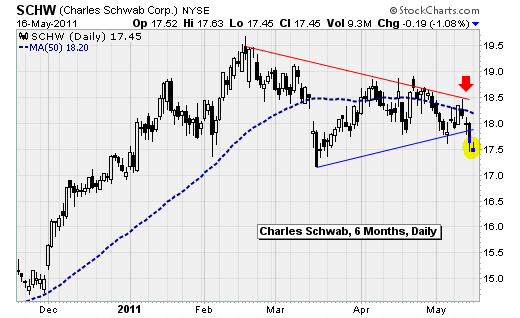 URL: http://money.msn.com/top-stocks/post.aspx?post=32f8b748-5802-4a6e-a9c7-436da52e6f0d