by Jack Mirkinson at Huffington Post
Posted: 05/ 1/2012 5:29 am
Updated: 05/ 1/2012 1:37 pm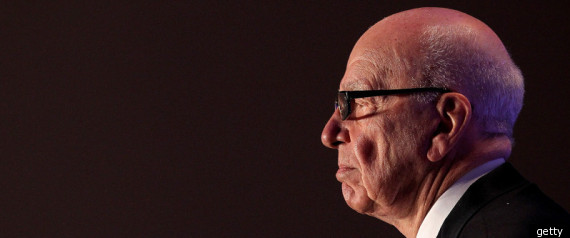 A parliamentary committee has judged that Rupert Murdoch is "not a fit person" to run a major international company such as News Corp. due to his handling of the phone hacking scandal.
The verdict, from the Culture, Media and Sport committee in the House of Commons, is an unexpectedly damning one. Committee members made clear on Tuesday that it was not a unanimous one, setting up a political fight when the entire House votes on some of its findings.
The committee wrote that Murdoch "turned a blind eye and exhibited willful blindness to what was going on in his companies and publications," and concluded that he "is not a fit person to exercise the stewardship of a major international company."
The report is the culmination of years of investigation since the phone hacking crisis first broke in 2009. Since then, the scandal has caught everyone from journalists to police to politicians in its net, and cost Murdoch hundreds of millions of dollars.
Both Rupert and James Murdoch gave evidence to the committee after the Milly Dowler story sent the scandal into overdrive in July of 2011. Last week, Rupert Murdoch said that there had been a "cover-up" at the News of the World, the now-shuttered paper at the center of the scandal. But he has insisted that he was completely in the dark about the extent of phone hacking, and that he "failed" to make any attempts to find out what was going on at his newspaper.
The report was highly divided along political lines, chiefly due to the surprisingly harsh criticism of Murdoch. Members of the opposition Labour party voted as a bloc, along with one Liberal Democrat, to insert the passages, over the objections of all of the Conservative members.
At a press conference held by the committee on Tuesday, Louise Mensch, a Conservative member, said that the report was "partisan" and had been "damaged" by the controversial sections. Labour MP Tom Watson countered, saying that he was "disappointed that some members didn't feel sufficiently convinced or confident to hold the most powerful to account."
Related articles