(I urge you to take time to visit the links in Joachim's well-researched article. His capacity for detail is amazing! ~J)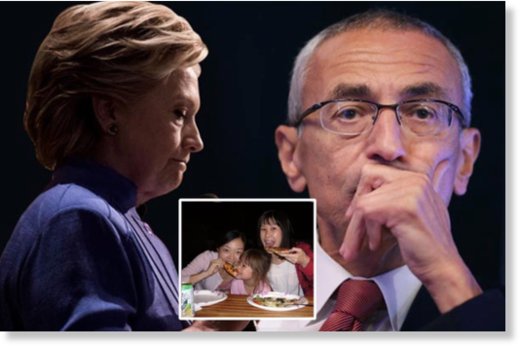 Use monetary and sex bribery to obtain control of people already occupying positions in high places in the various levels of all governments and other fields of endeavor. Once an influential person had fallen for the lies, deceits, and temptations of the Illuminati, they were to be held in bondage by application of political and other forms of blackmail, threats of financial ruin, public exposure, and physical harm, and even death to themselves and their loved ones. – Adam Weishaupt, Illuminati Founder
"Back in February 2015 I wrote a piece for Veterans Today about the undeniable age-old nexus between

power and pedophilia

when suspected pedophiles Bill Clinton and attorney Alan Dershowitz were caught with their pants down as frequent flyers on their registered sex offender buddy Jeffrey Epstein's Lolita Express documented flight logs. This coincided with the English royalty connection throug

h Prince Andrew's

known involvement. Having spent the better part of a quarter century career in mental health as a licensed therapist and clinician directly working with

child and adolescent victims of sexual trauma and abuse in Los Angeles, I recognize pedophilia as a pathological mental disorder and international crime of the worst disorder and over two and a half years ago was compelled to write about human trafficking.

Its tentacles have spread like a cancer to every corner of this earth to where slavery is far more widespread today than any previous time in recorded 

human history

. And Pizzagate as the scandal that won't go away is currently forcing us to deal with this abominable human malady like never before" . . . . continue reading

* * *

The first time I published a single article, late on December 1st, was because the magnitude of the pedophilia problem by our ruling elite, as expressed as far back in 2013, totally appalled me:
Was Aaron Swartz Killed By An

 

MIT Satanic Child Porn Ring? b

y Yoichi Shimatsu Exclusive to Rense.com 1-15-12
(Published on January 16, 2013 by abeldanger) 

Source: rense.com
Then, at the same time, the video below was shared with me. How can all this continue to be ignored by the MSM — and allowed? Are we the citizens of the USA going sit back and continue to condone the murdering of our children by those same people who are running our governments and attempting to control the planet?