As we start a new day — Please watch this delightful video of technology used 'from the heart'!
The 27-year-old Milind was already famous, but for his innovations in Artificial Intelligence. This time, he has been hailed as a hero for his compassion after he spotted a puppy drowning in a deep drain and built a drone solely for the purpose of rescuing the pooch.
 . . . and . . .
I also found the following essay totally refreshing: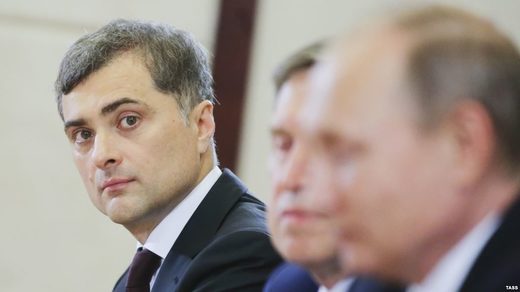 There are all kind of jobs. Some jobs can be tackled only in a state that differs somewhat from a normal one. For example, a proletary1 of the news industry, a garden variety news supplier, as a rule, is a person in a frenzied state, and with a somewhat feverish mind. Which isn't surprising, since news business requires haste: the first to know, the first to report, the first to interpret.
The excitement of those who inform passes to those who are being informed. The excited ones often mistake their own excitement for a thinking process, and this excitement replaces the latter, which leads to long-term 'convictions' and 'principles' being replaced with one-shot 'opinions'. It is also the source for incompetent assessments, which no one seems to mind. That's the price for news being fresh and hot.
Few can hear the mocking silence of fate through the background media noise. Few are interested to know that there is slow and massive news that doesn't come from shallow waters, but from the depth of life, where geopolitical structures and historical eras collide. It takes time before we can understand their full meaning, but it is never too late to do so.
The 14th year of our current century is marked with important and very important achievements which everybody knows about because everything has been said about them. But one of the most important events of that time is only now starting to reveal itself to us, and slow, deep news about it only now reaches our ears. This event was the end of Russia's epic journey towards the West, the cessation of repeated and fruitless attempts to become part of Western civilization, to become a member of 'a happy family of European nations'.
Starting from the 14th year [of our century, i.e. 2014], we began an indeterminably long new period, the so-called '14+ epoch', in which Russia faces 100 (200? 300?) years of geopolitical solitude. . . . Click article title to continue reading.
 * * * 
Anderson is a close friend of Assange, but was turned away from the embassy when she tried to visit him last month. Ecuador cited Assange's tweet about Catalan separatists as a pretext to jam his phone and internet access and stop him from receiving any visitors.

The last time Anderson talked to Assange was March 27, the day his access to the outside world was shut off.

"He's cut off from everybody," the Baywatch star told the Hollywood Reporter (THR) in an interview published Wednesday. "The air and light quality [at the embassy] is terrible because he can't keep his windows open and he can't get any sunlight. Even prisoners can go outside, but he can't."

The US intelligence community accused WikiLeaks of being a "Russian cutout" after the outlet published internal Democratic National Committee emails, as well as emails from the private account of Hillary Clinton's campaign chair John Podesta, during the 2016 US presidential election.

Assange actually sought sanctuary inside the Ecuadorian embassy back in 2012, fearing he would be extradited to the US on espionage charges because WikiLeaks had published thousands of US government documents related to the Iraq and Afghanistan wars in 2010.

 * * * 
George Webb continues to expose the criminal Pakistani spy ring in Congress, as he fills in more metadata details of this multi-faceted long-term investigation. Neither George nor the spy ring is going away, so we can only watch to see how this situation unfolds.
* * * 
Today, however, there continue to be numerous articles like this one — 
World blasts Netanyahu's cheap 'Iran lied' stunt, but only one person matters — Trump 
that suggest the planet has other ideas about whether or not Iran has nukes, so it appears that 
if Trump genuinely wants to remove Iran's nukes
 — and that is all he wants to do — he is going to have to find another route.
* * *
Not only because of the world's response to the fact that Iran has nuclear weapons, but also because of the way Trump has handled this situation — along with other news that is surfacing, I'm back to contemplating my idea that just-won't-go-away that while Trump is against globalism — he wants to take down the Deep state/Globalism, he is still an imperialist. He wants to Make America Great Again, but he hasn't once said anything about putting Americans first — maybe for the first time. An imperialist would have no problems taking our country to war — yet again. Remember he is the head of a Corporation — not a Nation State, and as such it is his duty to make money for its shareholders.
Related: 'Still No Clarity on Putin, Trump Meeting', Moscow Is Waiting – Kremlin . . . US President Donald Trump has expressed his readiness to meet with Russian President Vladimir Putin, but no other steps were taken, there is no clarity or contacts on the issue, Kremlin spokesman Dmitry Peskov said Friday. . . Question: Were these statements by Trump genuine? ~J
 * * * 
Now, Armenia is coming into focus perhaps as a country that's being subtly prepared as the staging ground to invade Iran.  While William does not say this — I have read or heard it elsewhere (I can't remember exactly) — he perhaps intimates it. If this is so, it will create huge problems for Russia — and actually for the entire planet, some countries of which in hindsight may wish they'd investigated the work of George Webb:
There has been considerable speculation in recent days as to whether the recent and ongoing protests across former Soviet Armenia constitute another Washington Color Revolution destabilization or whether it represents simply the angry revolt of citizens fed up with the deep corruption and lack of economic development under the regime of Prime Minister Serzh Sargysan. Following days of large protests, the former President was forced to resign on April 23, declaring, "Nikol Pashinyan was right. I was wrong." Armenia is an integral member of Russia's Eurasian Economic Union and were it to come under control of a pro-NATO opposition could bring a strategic problem for Moscow to put it mildly. The issue is significant. . . . Click article title to continue reading.
. . . and here is another rich-in-background article by Joachim Hagopian:
Western media coverage of the massive Armenian protests prior to the prime minister's historic announcement was virtually nonexistent. But chomping at the bit to broadcast another potentially successful "color revolution" has all the big boys lined up happily reporting recent events from the capital Yerevan. Hundreds of Armenian soldiers went AWOL to join the 100,000 demonstrators in solidarity in the central square. When opposition leader Nikol Pashinyan and a few of his supporters were arrested and taken into custody, the crowds reacting through social media swelled into the streets

Upwards of 20% of the country's population for two straight weeks took daily to the streets in spontaneous youthful protest against Sargsyan's transparent power play to retain political control as prime minister in this tiny impoverished landlocked Christian nation. Because his two presidential terms expired, Sargsyan is said to have manipulated constitutional amendments calling for a new office of prime minister as a ploy to stay in power. Originally from Nagorno-Karabakh, the long disputed Armenian enclave that's had Armenia and Azerbaijan coming to loggerheads for nearly a century, in 2008 Serzh Sargsyan was first elected Armenia's president.

Sandwiched between two hostile Muslim neighbors – Turkey to the west and Azerbaijan to the east, Armenia remains in precarious conflict at its eastern border vying with Azerbaijan over the disputed "breakaway" region of Nagorno-Karabakh that since ancient times has always been populated by an overwhelming Armenian majority. . . . Click article title to continue reading.
* * *
The two "peace pipelines" – one carrying Iranian natural gas via Pakistan to India and a second transporting Russian gas via North Korea to South Korea – surfaced as tantalizing ideas roughly a decade ago. They were promptly lampooned as "pipe dreams". But the Russia-DPRK-ROK pipeline (RDR) is having the last laugh on its detractors, thanks to the "thaw" on the Korean Peninsula.

The South Korean President Moon Jae-in telephoned Russian President Vladimir Putin on Sunday to personally brief him on the outcome of the inter-Korean summit in Panmunjom last Friday. The Russian readout says that during the conversation, Putin "reaffirmed Russia's readiness to continue facilitating practical cooperation between the Republic of Korea and the DPRK, including through major trilateral projects in infrastructure and energy."
The anxiety syndrome in the American write-ups on the Wuhan summit is truly tragi-comic. An analyst at the Brookings Institution confidently predicted even before the summit between Prime Minister Narendra Modi and Chinese President Xi Jinping that the event was much ado about nothing. The US government-funded Voice of America in an analysis has now arrived at the same conclusion, after the summit. Why are these American analysts in such tearing hurry to debunk the Wuhan meeting?
It's geopolitics, stupid! The prestigious Stockholm International Peace Research Institute (SIPRI) released a report today which says amongst other things that India's defence spending rose by 5.5 per cent to US$63.9 billion in 2017, overtaking that of France as one of the world's top five military spenders. The report estimates that one of the main motivations behind India's plans to expand, modernise and enhance the operational capability of its armed forces lies in its tense relations with China.
[…]
Take India-China relations. The Voice of America is stupid to assume that the Wuhan meeting was about border tensions. No doubt, it is important that peace and tranquility prevails on the border with China. The Doklam standoff was an eye-opener for the political leadership. Hence the "strategic guidance" to the military issued from Wuhan (which is actually an order from the civilian leadership to the generals) to defuse confrontations during patrols in accordance with existing protocols and mechanisms. The military people may not like it, but that's how a democracy prioritizes butter over guns.
Clearly, Modi's top priority is about Chinese investments in India. The drivers of the Indian economy in our establishment played a decisive role in bringing about the strategic shift in the thinking toward China – and in preparing for the Wuhan meeting.
[…]
The fact of the matter is that China is already positioning itself as among India's top investors. In 2017, despite Doklam, China tripled its investment to $2 billion. Bilateral trade touched $84.44 billion in 2017, which is an increase of 18.63% over 2016. (By the way, Indian exports to China went up by 40%.) This year, bilateral trade in the first quarter already hit $22.1 billion, up 15.4% year on year. In April, the two countries signed over 100 trade agreements, worth $2.38 billion, when a Chinese trade delegation visited India.
According to a report in Forbes magazine recently, India is courting Chinese companies to bridge its infrastructure deficit. Last year, China's Sany Heavy Industry planned an investment of $9.8 billion in India, while Pacific Construction, China Fortune Land Development and Dalian Wanda planned investments of more than $5 billion each. Earlier this year, the China-led Asian Infrastructure Investment Bank approved funding of $1 billion for projects in India. . . . Click article title to continue reading.
Related: Entire World Will Have to Pay Heavily if Cold War Not Averted – Indian Lawmaker
Selected Headlines from PressTV
'Saudi helpless in facing Yemenis' steadfastness'
Syrian army uncovers Israel-made weapons caches
US will not decrease forces in S Korea: Bolton
Russia will continue to honor Iran nuclear deal
Hungarian PM vows tougher immigration laws
China denies accusation of using lasers on US aircraft
Sending Arab troops to Syria a possibility: Egypt
Rosatom begins work at phase 2 of Bushehr power plant
Militants give up arms under deal with Syrian govt.
 * * * 
Moments ago, the US trade delegation led by Steven Mnuchin, left China after two days of U.S.-China trade discussions ended on Friday without a concrete deal, only an agreement to keep on talking. . . . Click article title to continue reading.
 * * * 
This and that, but, nevertheless. important. 
UPDATE Related: China shows its military might on disputed Spratly Islands – US warns of 'consequences' 
[…]

Beijing has become very strong in its control over the controversial South China Sea, and only an armed conflict can stop China, US lawmaker Philip S. Davidson, commander of the US Navy, believes. 

Davidson asserts that the Chinese army will be able to use these bases "to challenge the American presence in the region." He warns that the forces deployed on the islands will easily surpass the forces of any other adversary from the South China Sea region. Thus, China can now control the South China Sea under any circumstances, except for the war with the United States," he said. 

Chinese military officials claim that China has the "natural right of a sovereign nation" to deploy troops and military equipment built on the reefs of the Spratly Islands. 

Director of the Ho Chi Minh Institute, Professor of St. Petersburg State University, Head of the Department of History of the Far East, Doctor of Historical Sciences, Vladimir Kolotov, told Pravda.Ru that the countries of Southeast Asia are trying to resolve territorial disputes with China through negotiations based on international law, but China does not agree to that. Legally, these are not islands, but reefs, the expert said. China makes them larger, builds facilities there, including military ones, and populates them. Afterwards, China claims that other countries can not fish in those waters, nor can they engage in mineral exploration, as well as oil and gas production activities. 

The Vietnamese, Vladimir Kolotov said, say that "Chinese border guards attack fishing boats, use water cannons, wash sailors overboard or conduct ram attacks." Yet, China's armed confrontation with the Philippines or Vietnam is unlikely. However, the United States has become an active advocate for freedom of navigation lately, and the trade war unleashed by the Trump administration is another measure of putting pressure on Beijing, the expert believes. "Therefore, another round of tensions may lead to an armed conflict, when the Chinese sink an American or an Australian ship – the Australians also try to play these games," Vladimir Kolotov told Pravda.Ru. 

The way out of the crisis is possible: China and the countries of Southeast Asia should agree with each other without any help from the outside. "The Americans will be manipulating the situation in a way beneficial to them, rather than to complainants from among the countries that have territorial disputes with China. 
MOSCOW (Sputnik), Tommy Yang – Defense missile systems installed in Chinese naval bases in the South China Sea could increase the risks of possible military clashes with the United States in the future, as Washington seeks to contain Beijing's growing strength and influence in the region, experts told Sputnik.
Amid reports coming from Syrian Democratic Forces (SDF) about the growing French military presence in the area of Manbij in Syria, Sputnik has received a photo providing further evidence for the report.