According to Correa, the new government in Ecuador, which has recently inked an agreement "focused on security cooperation [with the US] which implies sharing information, intelligence topics and experiences in the fight against illegal drug trafficking and fighting transnational organized crime," is returning the country back to the days when it was dominated by the United States. He said he wouldn't be surprised if Moreno submitted to American and British demands regarding Assange.

The former president also brought up the Swedish case, saying that from the very onset, Ecuador informed both Sweden and the UK that it would send Assange to Stockholm in exchange for a promise from the Swedish side not to use the sexual assault case as a pretext to extradite the whistleblower to the United States, where he could face the death penalty. Sweden, however, refused.

"We don't agree with everything Assange has done or what he says. And we never wanted to impede the Swedish investigation. We said all along that he would go to Sweden immediately in exchange for a promise not to extradite him to the US, but they would never give that. And we knew they could have questioned him in our embassy, but they refused for years to do so," he said.

Correa also touched upon a recent Guardian article, which claimed that "Ecuador bankrolled a multimillion-dollar operation to protect and support Julian Assange in its central London embassy." The report suggested that at least $5 million was invested into a secret intelligence operation, dubbed "Operation Guest," to employ international security and undercover agents to monitor Assange's visitors.

Correa, however, said The Guardian did not give him a chance to respond to the allegations before publishing the material, and "seemed to want to make a sensationalized story, not any serious report to find out the truth."[emphasis added ~J]
 * * * 
As always, I have tried to group the news according to topic. Today, I have also put *** before the stories I suggest you find time to read in depth. They appear to be records of an important, positive turn in humanity's direction. (We also saw some of this in yesterday's stories, but today it almost feels like an avalanche! ~J 🙂
Comment: There is so much good news today, and the fact that the earth is cooling is high on the list! I  have sensed physically — in my body, that we have turned the corner, and that in spite of all the earthquakes happening all over the planet, our awakening as a species is cooling down our beloved Mother Earth. The news today seems to back all this thinking/feeling up. Can you sense it?
This does not mean, however, that catastrophic earthquakes will not happen, or that we do not have very difficult times ahead of us. I believe, however, that we will all continue forward, bit-by-bit, one day at a time, as we gradually ease away from the danger zone of another war, which without doubt could be the end of our species. ~J
 * * * 
Top officials, including former CIA officers, Pentagon officials, US Army officers and former diplomats demand explanation of Israeli actions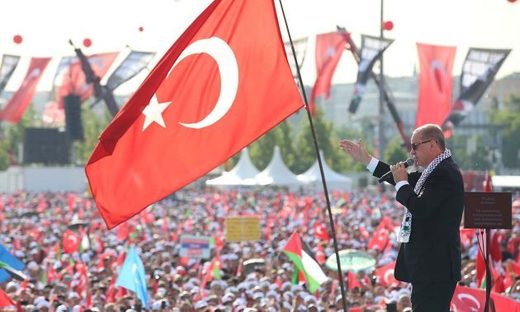 In a letter addressed to President Donald Trump, with copies to the International Criminal Court (ICC) and the UN Security Council, four top former officials at the highest level of the US government have given him legal notice about his duty to advise the US Congress, the ICC and the UNSC, among others, about Israel's actions coinciding with the "70th anniversary of the expulsion of 750,000 Palestinians from their homes." 

The letter is signed, among others, by former CIA operations officer Phil Giraldi; former Pentagon official Michael Maloof; former US Army officer and State Department coordinator for counterterrorism contractor Scott Bennett; and former diplomat and author of Visas For al-Qaeda: CIA Handouts That Rocked The World, Michael Springmann. 

Maloof, Bennett and Giraldi, as well as Springmann and this correspondent, were among guests at the 6th International New Horizon conference in the holy city of Mashhad, eastern Iran. The top themes of the conference's debates were Palestine and the Trump administration's unilateral exit from the Iran nuclear deal, known as the Joint Comprehensive Plan of Action (JCPOA).

Comment: Unintended consequences: Will Trump withdrawal from Iran nuke treaty eventually end America's role as global bully? 

As Maloof and Bennett separately confirmed to Asia Times, the letter was written by Giraldi and Maloof at an airport lounge as they were waiting for a flight from Mashhad to Tehran, where it was presented at a press conference this past Tuesday. This correspondent was on a reporting trip in Karaj. We all reunited on Thursday at Mashhad's airport. The press conference in Tehran was virtually ignored by US corporate media. 

Visas for the visiting Americans were an extremely delicate matter debated at the highest levels of the Iranian government between the Foreign Ministry and the intelligence services. In the end, the visitors, under intense scrutiny by Iranian media, ended up finding a huge, eager audience all across Iran. 

A new psyops in the making 

The letter signatories make a direct connection about Israeli actions that may trigger "and escalate American military actions against Turkey, Syria, Lebanon, Iran and Russia since these nations are opposed to the transfer of the US embassy to Jerusalem; and rising tensions already exacerbated by the US withdrawal from the JCPOA." 

President Trump is also served legal notice that the letter "will be included as evidence in all matters relating to the US Embassy move to Jerusalem/Al Quds and the Joint Comprehensive Plan of Action. The letter is to be listed as "exhibit 1 in any war crimes investigation and prosecution (past, present, future) relating to this matter, at all times." 

As Bennett told Asia Times, the main concern is that according to his military sources the current, volatile situation may establish the preconditions for "a new psyops campaign." 

Trump has been served legal notice – pursuant to 18 US Code 4, and 28 US Code 1361 – of "national and international legal violations." The letter also doubles as "a legal notice to the American people" – and is established as legal protection "against any retaliation, detainment, investigation, sequestration, interrogation, discrimination, imprisonment, torture, financial consequences, or any other negative or prejudicial consequences or actions." 

Moreover, "any action taken against the undersigned will be interpreted as a violation of the following; 18 USC 242 (conspiracy to deny/violate constitutional civil rights); 42 USC 1983, 1984, 1985 (civil action for rights violations); 18 US 2339A (providing material support to terrorists). 

The letter may also be interpreted as an olive branch; apart from requesting full whistleblower protection, the signatories offer themselves to fully debrief the President as well as Congress. 

The letter is copied to Russian President Vladimir Putin, Turkey's President Recep Tayyip Erdogan, and the President of the European Parliament, Antonio Tajani. 

There has been no White House response so far. 

Considering the US embassy transfer to Jerusalem; the unilateral abrogation of the JCPOA followed by a declaration of economic war against Iran; the new narrative on the DPRK – as in there's only our deal, or you will be destroyed like Libya; not to mention the treatment of whistleblower Julian Assange, the prospects for a fruitful dialogue remain bleak.
Comment: See also: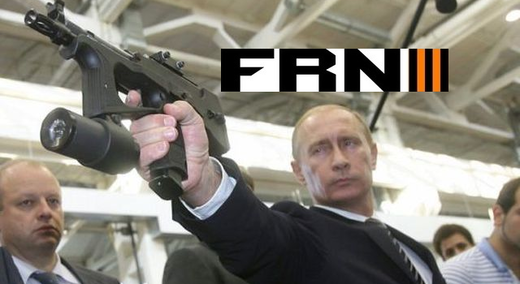 My take on the appointment of Medvedev was that Putin's great intuitive foresight sees a likely situation in which he will not need a war cabinet, and that Medvedev would therefore be the appropriate leader. I also understand that the Saker appears to specialize in military tactics, which is not what I think Putin feels will be necessary. We can see the wind is changing and Putin's ability to wait it out can quite possibly mean some adroit diplomacy — brain over brawn — as seen in the video above with Angela Merkel will eventually bring this to a peaceful end. ~J
"The greatest warrior is not he who wins every battle. The most excellent warrior is he who wins without fighting." – Sun Tzu, The Art of War, 600 B.C.

I have read The Art of War many times, and you can bet that Vladimir Putin has too. I found the quote above to be the most important maxim in that masterpiece, and I think Putin would agree. And when the "fighting" could potentially lead to the 3rd World War and the extinction of Humanity, then to avoid fighting becomes as important as avoiding defeat, because the 3rd World War is a war no one will win. Once it starts, we all lose.And so far, it is Putin who has prevented the war from starting.

The recent criticism of Vladimir Putin for "betraying" Syria or the Donbass Republics or even Russia itself is as impudent as it is misguided, and it comes from the usual collection of armchair warriors and self-styled pundits who actually seem to think they know more about geopolitics than Vladimir Putin does.  . . . Click article title to continue reading.
The American Century, so triumphantly proclaimed in a 1941 Life magazine editorial by US establishment insider Henry Luce, was built on the control of oil and on an endless succession of wars for that control of global oil. Now, ironically, with the illegal and unilateral cancellation of the Iranian nuclear agreement by the US President, oil may be set to play a key, if unintended, role in the downfall of the global hegemony of that same American Century.
 * * *
. . . There are, however, still many difficult days ahead . . . 
As relations between the US and Russia deteriorate, a key Cold War arms control accord has come under threat of being nixed.
 * * * 
George already has four videos out today . . .  I will leave you to follow up on them.