* * *
 * * *
Shortly after the 14 minute mark, Dutch mentions two earthquakes on the New Madrid Fault Line, which runs along the Mississippi River. Years ago, I read that if that fault line goes, Lake Superior will empty into the Gulf of Mexico, immediately raising the ocean levels all over the planet. Hmmm . . . something to watch in these weird times. Then, shortly after minute eighteen, there is a Deleted Event.Another hmmm?  . . . 
 * * * 
. . . more earth movement? 
 * * * 
Things in Brazil are rapidly going from bad to worse.
* * *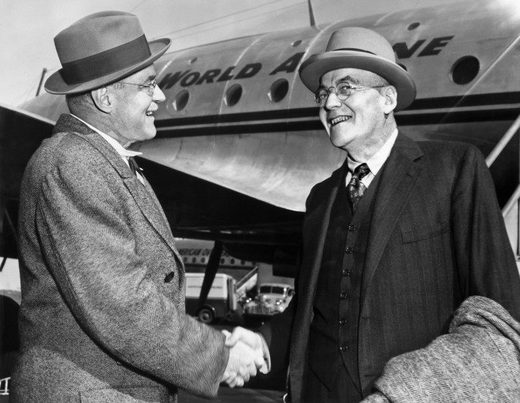 In part because my father was murdered by an Arab, I've made an effort to understand the impact of U.S. policy in the Mideast and particularly the factors that sometimes motivate bloodthirsty responses from the Islamic world against our country. As we focus on the rise of the Islamic State and search for the source of the savagery that took so many innocent lives in Paris and San Bernardino, we might want to look beyond the convenient explanations of religion and ideology. Instead we should examine the more complex rationales of history and oil – and how they often point the finger of blame back at our own shores. 
America's unsavory record of violent interventions in Syria – little-known to the American people yet well-known to Syrians – sowed fertile ground for the violent Islamic jihadism that now complicates any effective response by our government to address the challenge of ISIL. So long as the American public and policymakers are unaware of this past, further interventions are likely only to compound the crisis. Secretary of State John Kerry this week announced a "provisional" ceasefire in Syria. But since U.S. leverage and prestige within Syria is minimal – and the ceasefire doesn't include key combatants such as Islamic State and al Nusra – it's bound to be a shaky truce at best. Similarly President Obama's stepped-up military intervention in Libya – U.S. airstrikes targeted an Islamic State training camp last week – is likely to strengthen rather than weaken the radicals. As the New York Times reported in a December 8, 2015, front-page story, Islamic State political leaders and strategic planners are working to provoke an American military intervention. They know from experience this will flood their ranks with volunteer fighters, drown the voices of moderation and unify the Islamic world against America. 
To understand this dynamic, we need to look at history from the Syrians' perspective and particularly the seeds of the current conflict. Long before our 2003 occupation of Iraq triggered the Sunni uprising that has now morphed into the Islamic State, the CIA had nurtured violent jihadism as a Cold War weapon and freighted U.S./Syrian relationships with toxic baggage. – Click article title to continue reading.
. . . and what about our 'exceptionalism'? . . . 
For the first time ever, China has overtaken America in healthy life expectancy at birth…
"These moves are subtle.  They operate below the headlines in the practical world of actual markets, not the avaricious dreams of Certified Crazy People like John Bolton, Mike Pompeo and Nikki Haley."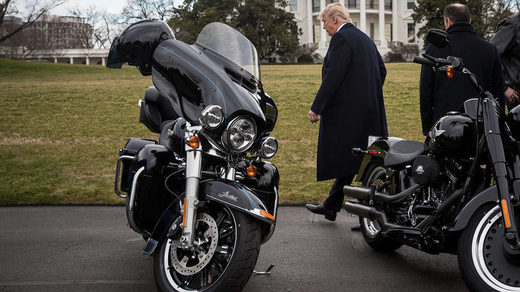 The European Union is planning to answer US tariffs on steel and aluminum by hiking imports on various goods coming from America.
In an eight-page document sent to the World Trade Organization seen by Reuters, Brussels has specified which American goods will be taxed. Some of the tariffs would hurt the electoral districts of some of President Donald Trump's allies.
This includes "motorcycles… of a cylinder capacity above 800 cc," – targeting Harley-Davidson, which assembles in Wisconsin, the home state of House Speaker Paul Ryan, as well as bourbon whiskey, aimed at Senate Majority Leader Mitch McConnell from Kentucky. They are getting a 25-percent import tariff, like European steel got.
The other items on the list are various, and include blue jeans, canoes, manicure or pedicure preparations, dried shelled kidney beans, and chewing tobacco and snuff. Playing cards are on the list, too, but are hit only with an additional 10-percent duty like European aluminum coming to the US. – Click article title to continue reading.
SOTT Comment: Not sure if Canada can do all that much to hurt the US' pocket considering its weak dollar and economy. China however, is another matter. See also: